Jurassic World: Dominion Dominates Fandom Wikis - The Loop
Play Sound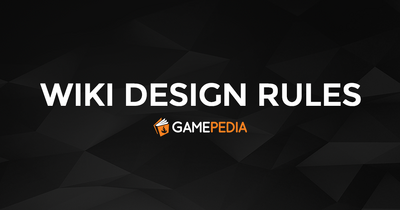 Gamepedia encourages our admins and editing community to not only contribute wiki information, but to help improve the design of their favorite wikis. These community-driven projects rely on editors to succeed, and we appreciate your efforts!
Rules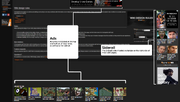 When altering the design of your wiki, please abide by the following design rules:
Do not modify content in the netbar, footer, or siderail areas. The black bar at the top of all wiki pages, the siderail on the right side of the page, and the footer area are for Gamepedia staff only! This includes any pixels below the footer.

When writing CSS rules, be careful of broad selectors like hr or h2, as they may inadvertently affect these areas. Try to narrow these selectors with parent elements, such as #content h2 for just h2 elements in the content area.

Do not remove core features of the wiki, including the sidebar. The sidebar is located along the left side of the page. It is an important navigation tool for wikis. Other important areas include the navigational tabs at the top of the page and the search bar. The wiki claim button can be removed on the back-end, if necessary, but it should not be hidden with CSS.
Do not move or hide ads or promotions on the wikis. Ads allow us to expand and develop Gamepedia, and they must remain in their designated areas. This also includes any other promotions or elements controlled by Gamepedia Staff such as sidebar promotional badges or sidebar social media icons.
Do not implement popup messages. If you need a site-wide announcement, a wiki's site notice ([[Mediawiki:Sitenotice]]) is the best tool. Pop-ups or invasive messages should be avoided, as they erode the user experience.
Maintain usability. We encourage creativity in design, but changes that make navigating, reading, or editing difficult should be avoided.
Use your best judgment. These rules are subject to change and may not be all-encompassing.

If you're not sure if something is allowed, contact us via one of the methods below.
Rule violations
If Gamepedia staff finds that a wiki is breaking any of the design rules, we will ask the wiki admins to make corrections. If corrections are not made, Gamepedia staff will make the revisions. Editors that continue to violate rules after Gamepedia staff intervention will be dealt with on a case by case basis, with the most severe punishments being a temporary ban or removal of admin status.
Feature requests
Have an awesome idea for a wiki? We're constantly adding new features and expanding the functionality of wikis across Gamepedia. Please contact us via the links below to suggest a feature.
Questions?
For questions or concerns about wiki design, please visit our Gamepedia Support page or email community@gamepedia.com.