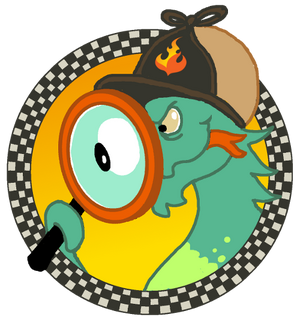 編集の巡回(Patrolled edits)は、最近の更新で、特定のユーザーの記事の編集に「巡回済み」または「承認済み」と印すことのできる機能のことである。
基本、巡回はウィキガーディアンか管理者のみが利用できる。
この機能は、最近の更新で、スパムや破壊行為のような編集を確認するのに使うことができる。
この機能によって、許可されたユーザー(その権限を持っているユーザー)が巡回することで、(複数のユーザーが一度に同じ編集内容を確認しなくてよくなり)一人のユーザーが確認するだけでよくなる。
autopatrol の権限を持つユーザーの編集は、自動的に巡回済みとなる。すべての利用者権限については、特別:利用者グループの権限を参照。
編集を巡回済みと印す
編集を巡回済みと印すには:
特別:最近の更新にアクセスする。

巡回済みではない編集には、赤い感嘆符(!)が表示される。
JS-basedのインターフェースを使用している場合、巡回済みではない編集を、色で強調できるようになる。

編集されたページ名の隣にある diff をクリックする。
Mark as patrolledをクリックすると、巡回済みとすることにできる。
最近の更新から、巡回済みを非表示にする
Patrolled edits can be hidden from recent changes by clicking the "Hide patrolled edits" link in recent changes options. If you use the new JS interface, check the "Unpatrolled" filter.
Customizing the marker
The formatting of the unpatrolled edit marker can be altered using CSS. The exclamation mark displayed on the recent changes log is styled using the span.unpatrolled class.
関連項目